Snack Bar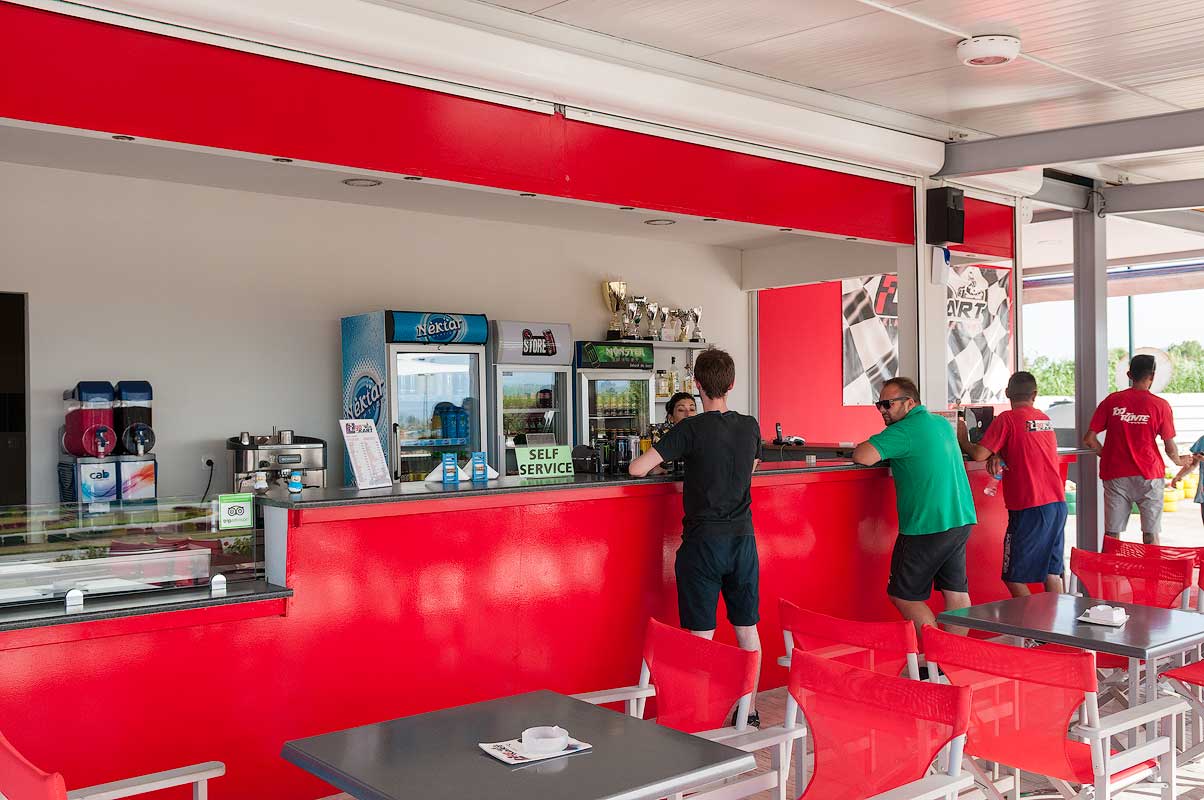 The comfortable spacious snack bar is the ideal place to enjoy a coffee with friends as it overlooks the race track giving the non racers a change to relax and watch the action.
The snack bar offers delicious freshly made sweet or savoury crepes, a wide and varied selection of light meals, fresh juices, ice creams, desserts and many hot and cold refreshments.
Are you planning a special event? Let our staff take care of it. Whether it's a children's party, birthday celebration or an anniversary, our experienced staff can help you plan the perfect, unforgettable time by arranging a cake, balloons, food etc. No party is too big or too small and our goal is to make your celebration as special as possible.